To aid in the advancement of the HOPE Lab, we are looking for highly motivated undergraduate and graduate research assistants and student researchers.
Research Assistants will be involved in the data collection and analysis of any ongoing projects.
Student Researchers will be responsible for conducting a research project of their choosing with the ultimate goal of presenting the findings at various national and/or regional conferences and/or as a published manuscript in a peer-reviewed journal. Student researchers must be highly motivated. In addition to assisting with ongoing projects, these students will be required to conduct a thorough literature review, recruit participants, conduct all data collection and analysis, and interpret the data in the form of a manuscript.
More tangible benefits of participating as a Research Assistant or Student Researcher include the potential to obtain credit hours through an Independent Study, as well as pursuing awards from the Office of Student Research.
Current Graduate Research Assistants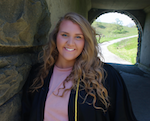 Rebecca Hess
Rebecca graduated from Appalachian State University with a Bachelors of Science in Exercise Science in 2017. She is currently continuing her education at Appalachian State in the Masters of Exercise Science program with a concentration in research. She hopes to continue to medical school where she can incorporate the practice of preventative medicine with an emphasis on the importance of physical activity and exercise in children.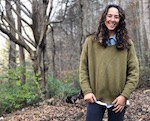 Tiana Eovaldi
Tiana Eovaldi is a graduate student pursuing her Master of Arts degree in Special Education with a concentration in Emotional and Behavioral Disorders at Appalachian State University. She is continuing her education after obtaining a Bachelors of Science in Family and Child Studies. Originally from Hawaii, she credits her childhood access to beaches and mountains with a continued love of nature and outdoor activities. In the future, Tiana hopes to work as an early interventionist, helping children with exceptionalities access the best opportunities for inclusion and long term success.
Current Undergraduate Students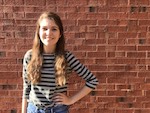 Allison Farrell
Allison is a Sophomore in the Honors College and is an Exercise Science major, Psychology minor at Appalachian State University. She is from Apex, NC and enjoys running, hiking, and being active outdoors. She hopes to continue her education and become an Occupational Therapist so that she can help people return to doing the activities they love.
Leigh Bernardy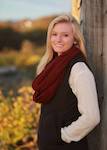 Leigh is a Senior here at Appalachian State University. Originally from Portland, Maine, Leigh has come south to pursue her interests in human movement and physical activity as she completes an Exercise Science degree. As a former athlete, she has developed a passion for athletics, sport participation, and wellness. She plans to expand her education and attend graduate school to receive a degree in Physical Therapy so she can get athletes back to play and improve quality of life.